May 15, 2023
What are the companies that are actually implementing AI (and not just the generative type) to solve business problems? Synthetic Work has a growing database full of them:
https://t.co/Fs6vJ22x8e
If you want to know what your industry peers (or potential clients) are doing,… https://t.co/ZThmYcAFZs https://t.co/WPnkPQEsy5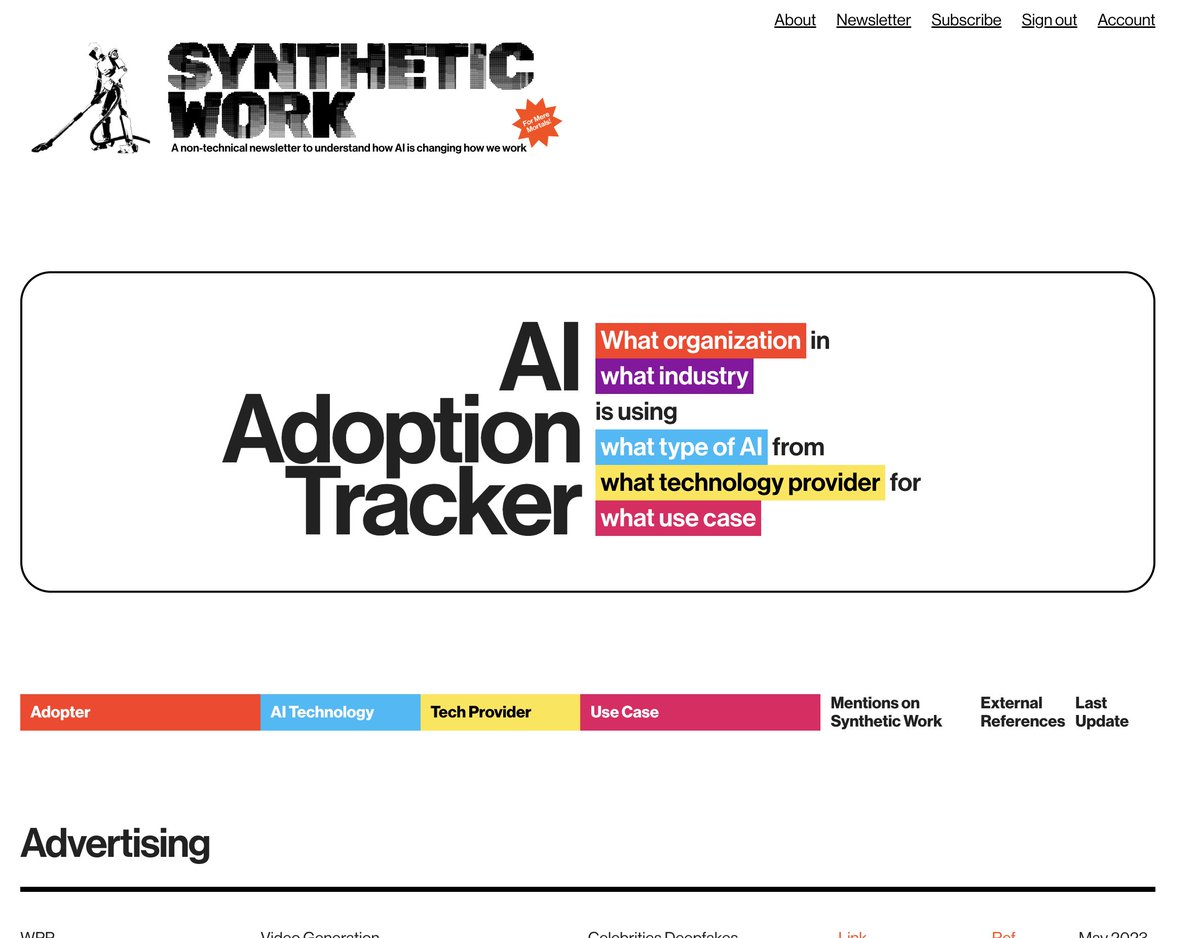 ---
This is one of the many thoughts I post on Twitter on daily basis. They span many disciplines, including art, artificial intelligence, automation, behavioral economics, cloud computing, cognitive psychology, enterprise management, finance, leadership, marketing, neuroscience, startups, and venture capital.
I archive all my tweets here.