April 21, 2023
The progress we are seeing in synthetic photography is just mindblowing. The section of Synthetic Work dedicated to synthetic media is now featuring new phenomenal work by @gen_ericai.
Be sure to look at this full screen:
https://t.co/Y5xCSPX2iB https://t.co/4jLBIs29qF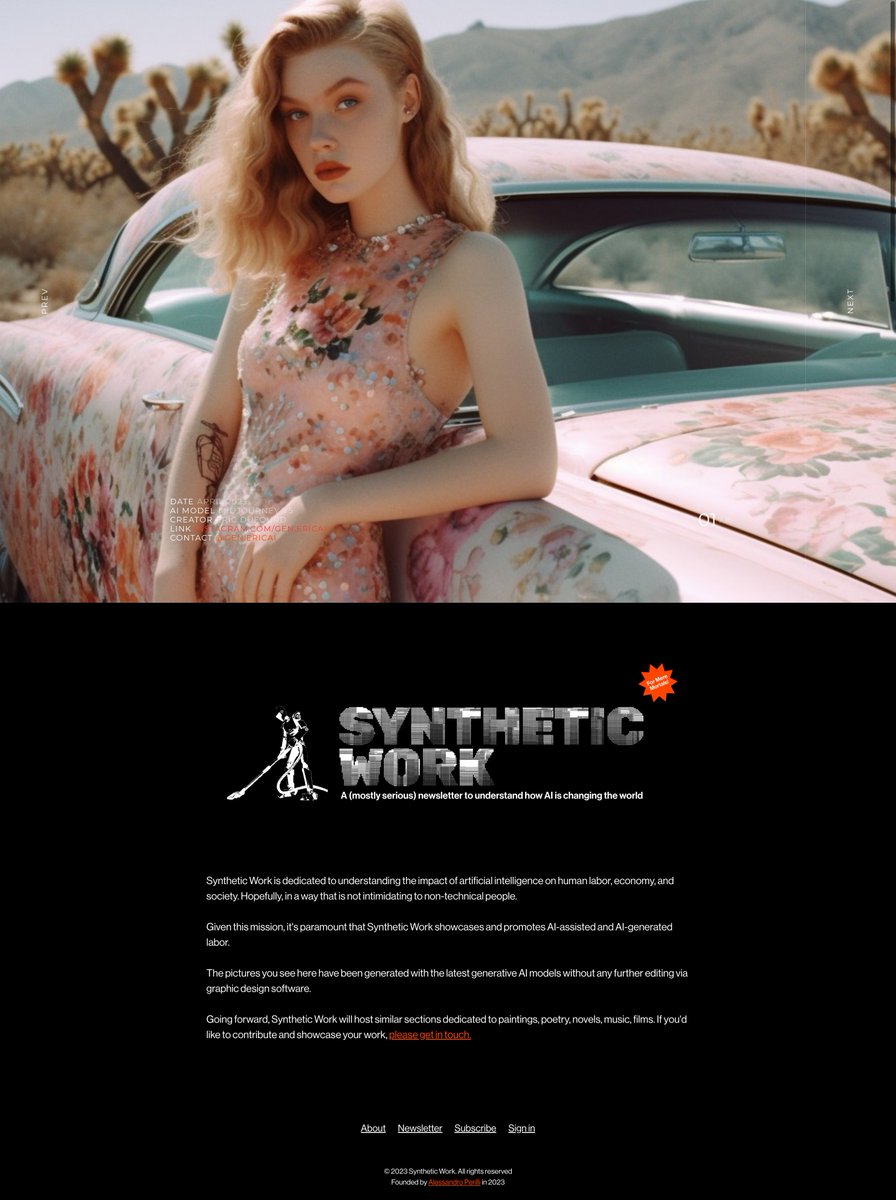 ---
This is one of the many thoughts I post on Twitter on daily basis. They span many disciplines, including art, artificial intelligence, automation, behavioral economics, cloud computing, cognitive psychology, enterprise management, finance, leadership, marketing, neuroscience, startups, and venture capital.
I archive all my tweets here.