April 19, 2023
Oh, @Google.
Why did you send this email to a very old Gmail account of mine, wording it as if I could use #Bard immediately, when in reality, when I click on the link I'm simply put on a (not wanted) waiting list?
Do you have to resort to these tricks to raise attention now? https://t.co/5Cbq4wOEGx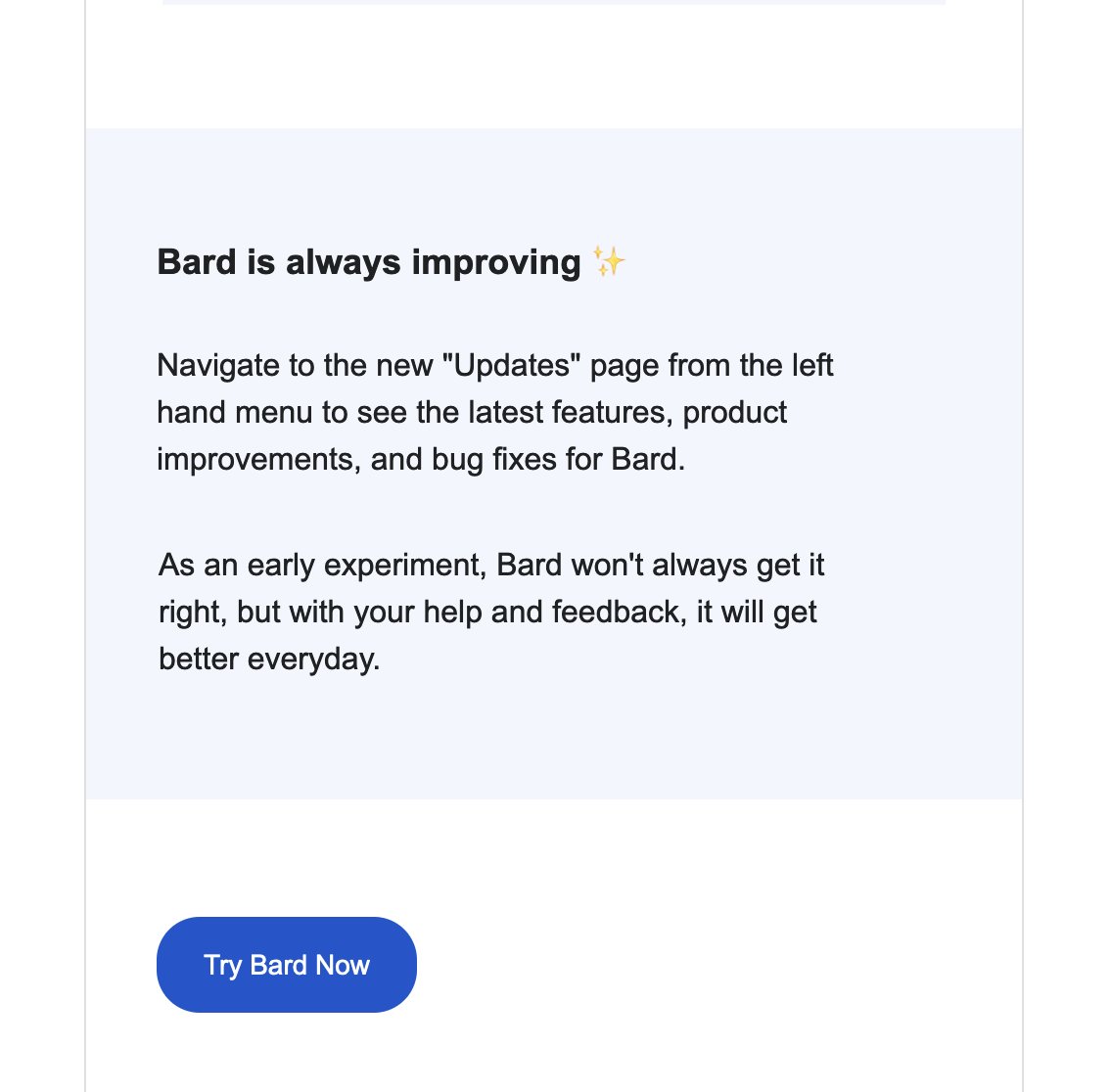 ---
This is one of the many thoughts I post on Twitter on daily basis. They span many disciplines, including art, artificial intelligence, automation, behavioral economics, cloud computing, cognitive psychology, enterprise management, finance, leadership, marketing, neuroscience, startups, and venture capital.
I archive all my tweets here.