March 21, 2023
Did anybody notice the new research paper published by OpenAI and others titled "GPTs are GPTs: An Early Look at the Labor Market Impact Potential of Large Language Models" ?
Of course, I'll mention it in this week's Issue of Synthetic Work, but a couple of important snippets: https://t.co/4aP0gWsmlW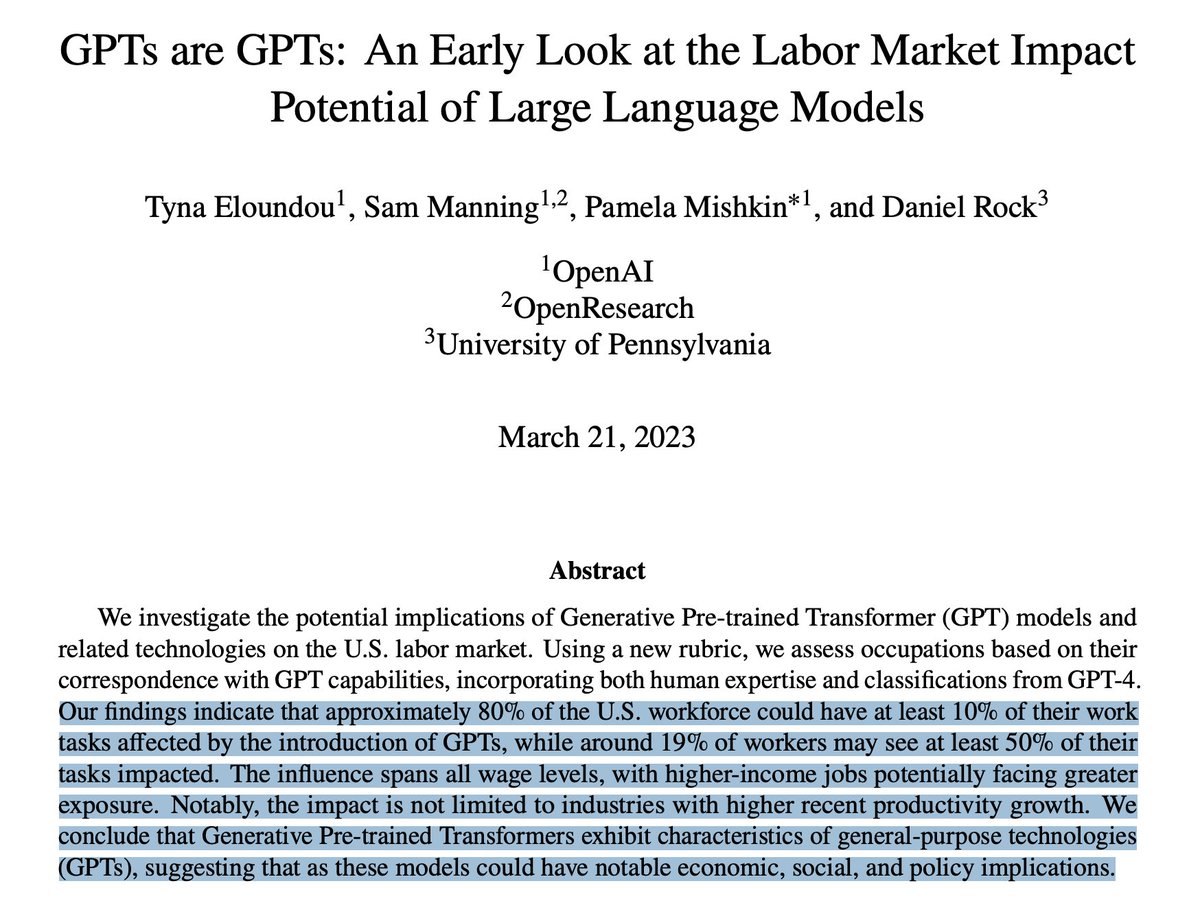 ---
This is one of the many thoughts I post on Twitter on daily basis. They span many disciplines, including art, artificial intelligence, automation, behavioral economics, cloud computing, cognitive psychology, enterprise management, finance, leadership, marketing, neuroscience, startups, and venture capital.
I archive all my tweets here.