March 13, 2023
@jankais3r You were right: the 65B model failed. The process was killed. Here's also a screenshot of asitop 5min into the process.
Eventually, the swap file reached the size of 70GB and more.
I'll try the 30B. https://t.co/dZEgs8Ssrk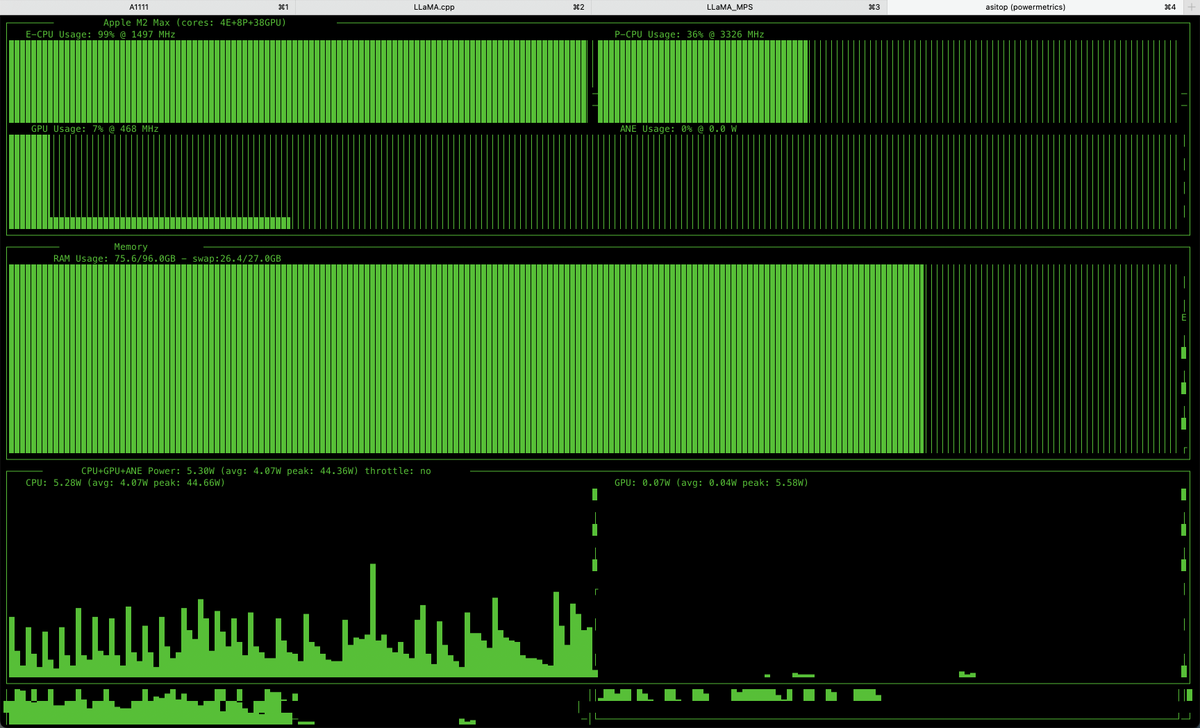 ---
This is one of the many thoughts I post on Twitter on daily basis. They span many disciplines, including art, artificial intelligence, automation, behavioral economics, cloud computing, cognitive psychology, enterprise management, finance, leadership, marketing, neuroscience, startups, and venture capital.
I archive all my tweets
here
.
---