February 14, 2023
"[This] effectively completes our v1 Copilot story," GitHub CEO Thomas Dohmke told me.
Dohmke expects that soon, Copilot will be able to generate 80% of a developer's code. Today, that number is about 46% across programming languages — and 61% for Java.
https://t.co/ICAz35ZRl5 https://t.co/8CfP7JMyVk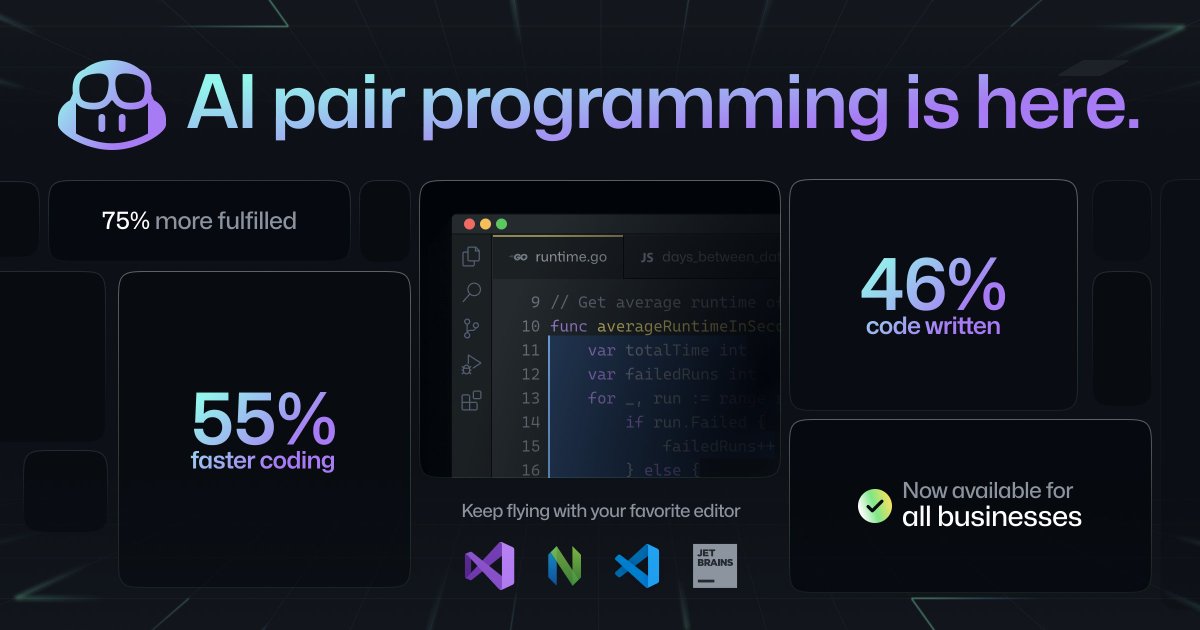 ---
This is one of the many thoughts I post on Twitter on daily basis. They span many disciplines, including art, artificial intelligence, automation, behavioral economics, cloud computing, cognitive psychology, enterprise management, finance, leadership, marketing, neuroscience, startups, and venture capital.
I archive all my tweets
here
.
---