August 5, 2022
Inflation under control. >
"The unemployment rate also dropped to 3.5%, a half-century low also seen just before the pandemic in early 2020, the Labor Department said Friday."
https://t.co/kzMyIXpl0a https://t.co/Q4XRWf8vUY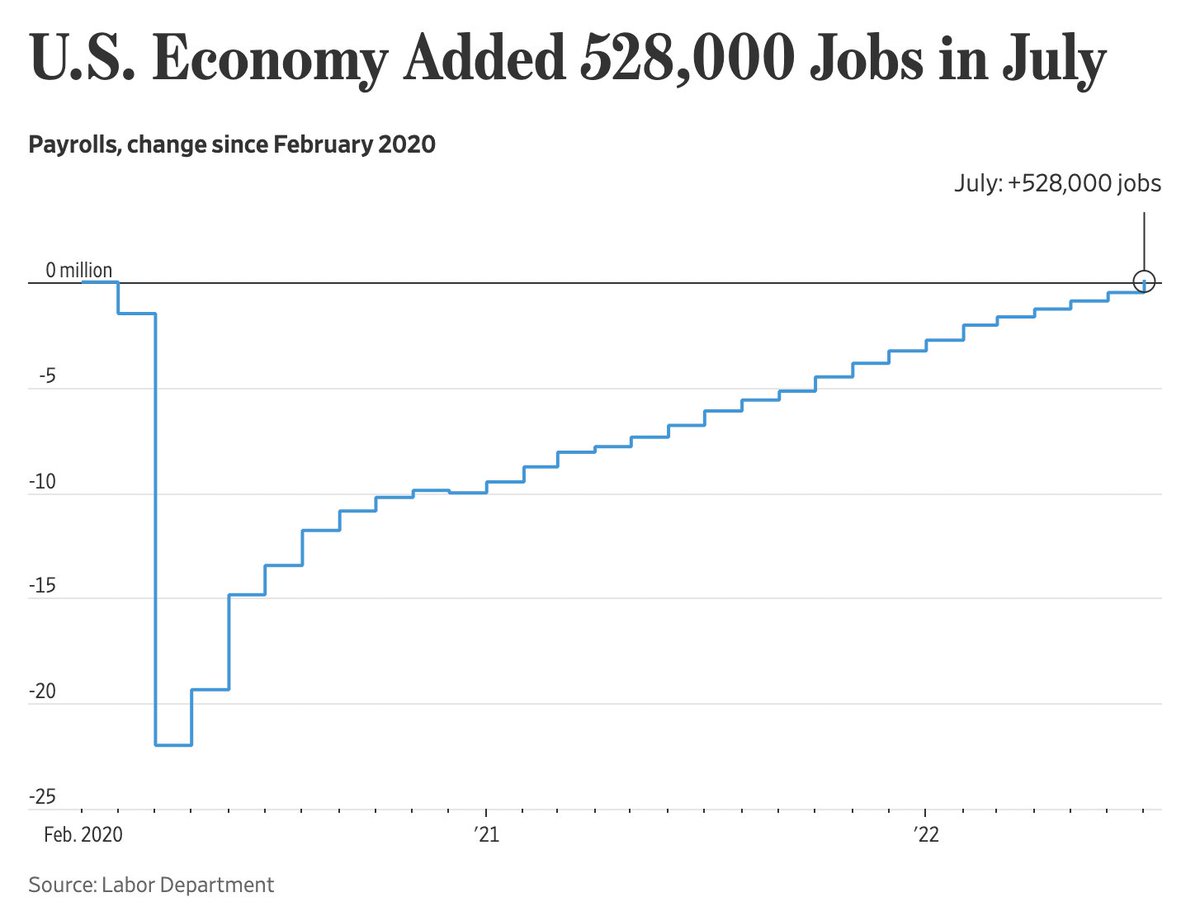 ---
This is one of the many thoughts I post on Twitter on daily basis. They span many disciplines, including art, artificial intelligence, automation, behavioral economics, cloud computing, cognitive psychology, enterprise management, finance, leadership, marketing, neuroscience, startups, and venture capital.
I archive all my tweets here.