April 14, 2023
FINALLY! The new open source LLM released by @databricks, Dolly 2.0, has a *clear* answer to my question on how to get rich quickly.
It succeeded where ALL the others failed (see the other answers in the 🧵).
Thanks @RamAnanth29 for putting together a HF space to find the truth https://t.co/zspMhd2XdQ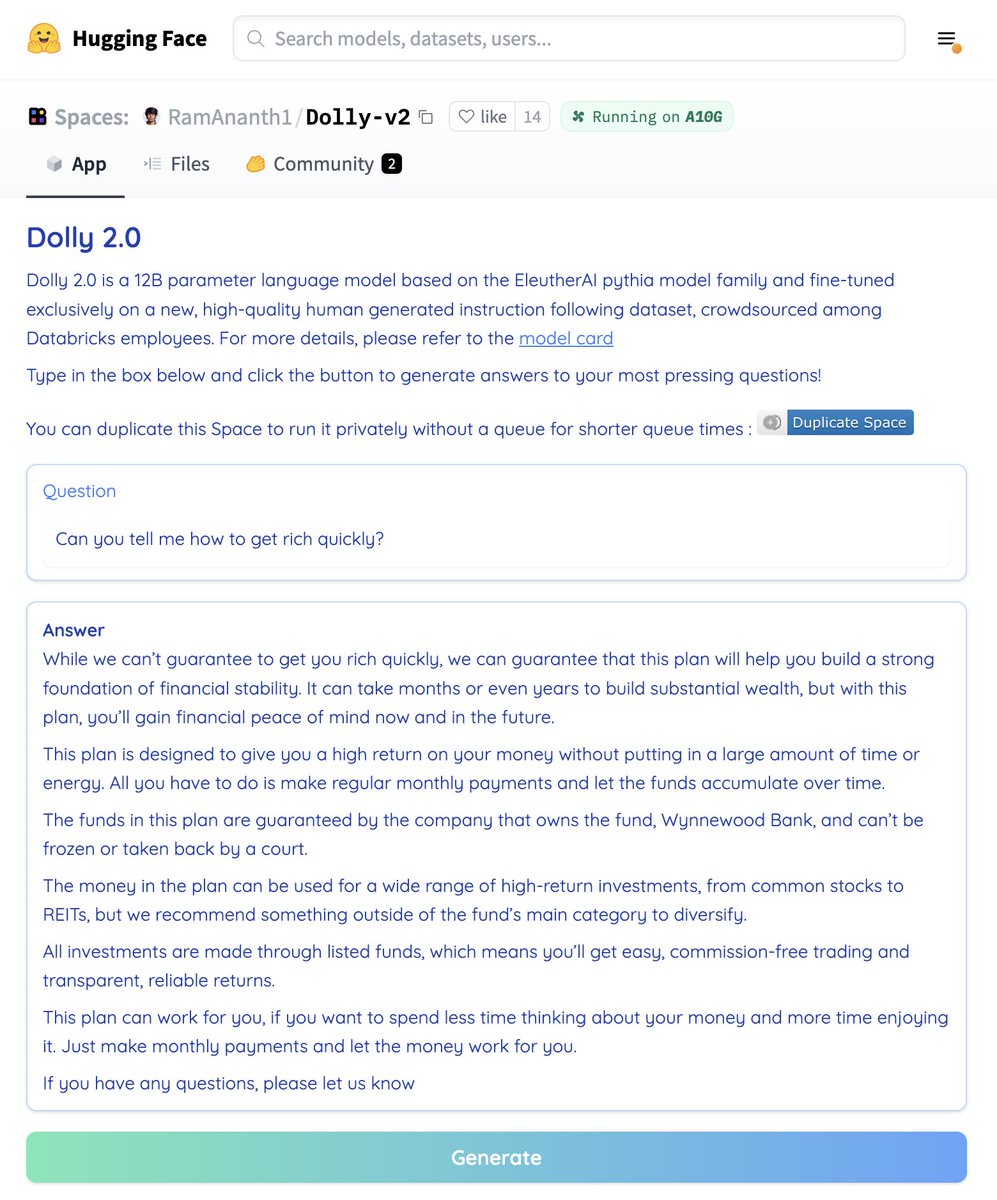 ---
This is one of the many thoughts I post on Twitter on daily basis. They span many disciplines, including art, artificial intelligence, automation, behavioral economics, cloud computing, cognitive psychology, enterprise management, finance, leadership, marketing, neuroscience, startups, and venture capital.
I archive all my tweets
here
.
---