January 16, 2023
Will Global Stock Markets Crash in 2023? Your perception is shaped by your environment*.
from https://t.co/1CyxlceO5A
*as the sum of all information you absorb IRL & online – now, what happens if your only source of info is social media & your network is not made of SMEs? https://t.co/Eg68lPnAEN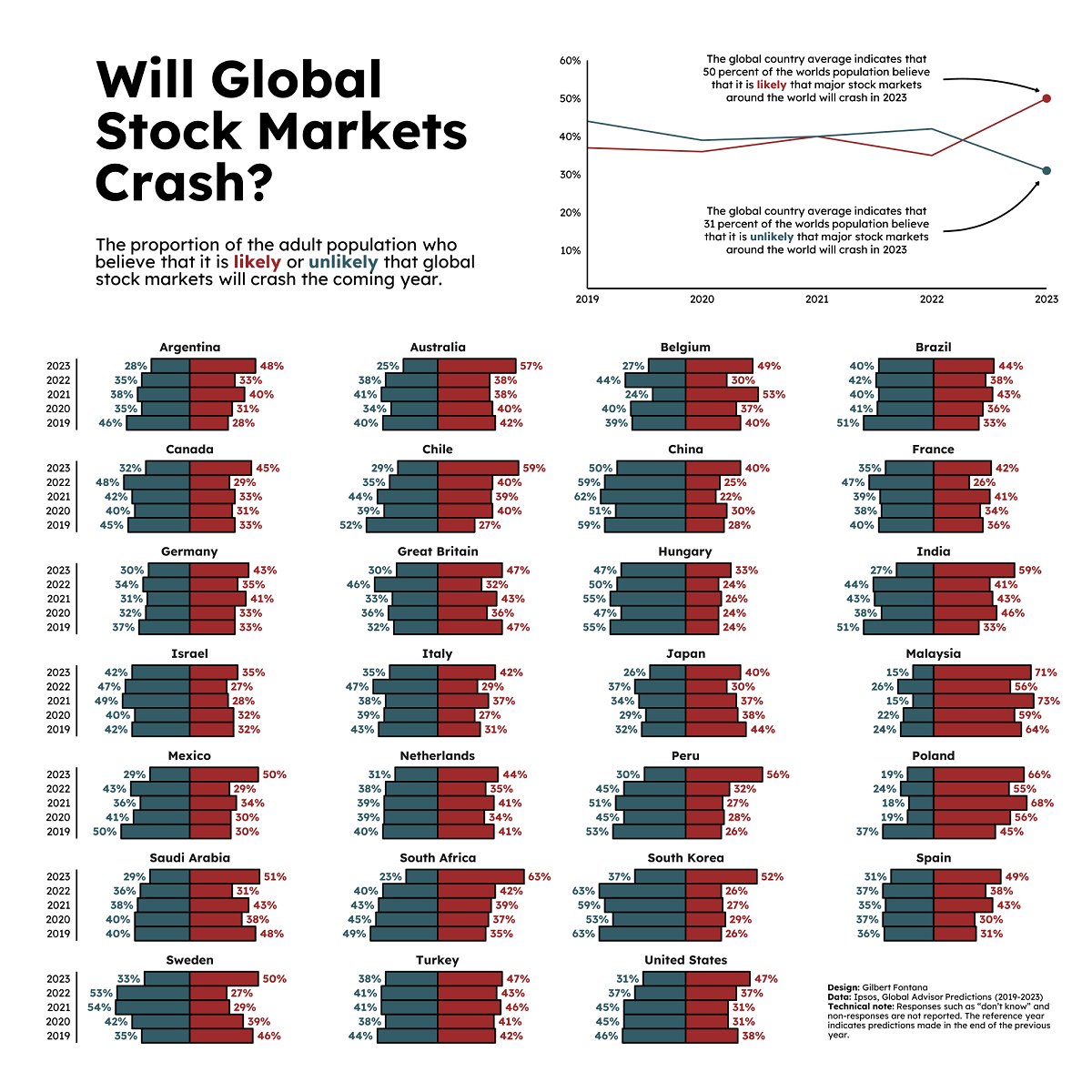 ---
This is one of the many thoughts I post on Twitter on daily basis. They span many disciplines, including art, artificial intelligence, automation, behavioral economics, cloud computing, cognitive psychology, enterprise management, finance, leadership, marketing, neuroscience, startups, and venture capital.
I archive all my tweets
here
.
---