January 5, 2023
Given that this morning I've been talking a lot about forgery by large language models:
The interior design market is crowded by counterfeits and clones. The famous brand Heller is now using the #NFT technology to digitally authenticate its pieces.
https://t.co/s6BOdzqT2S https://t.co/126J85HLPn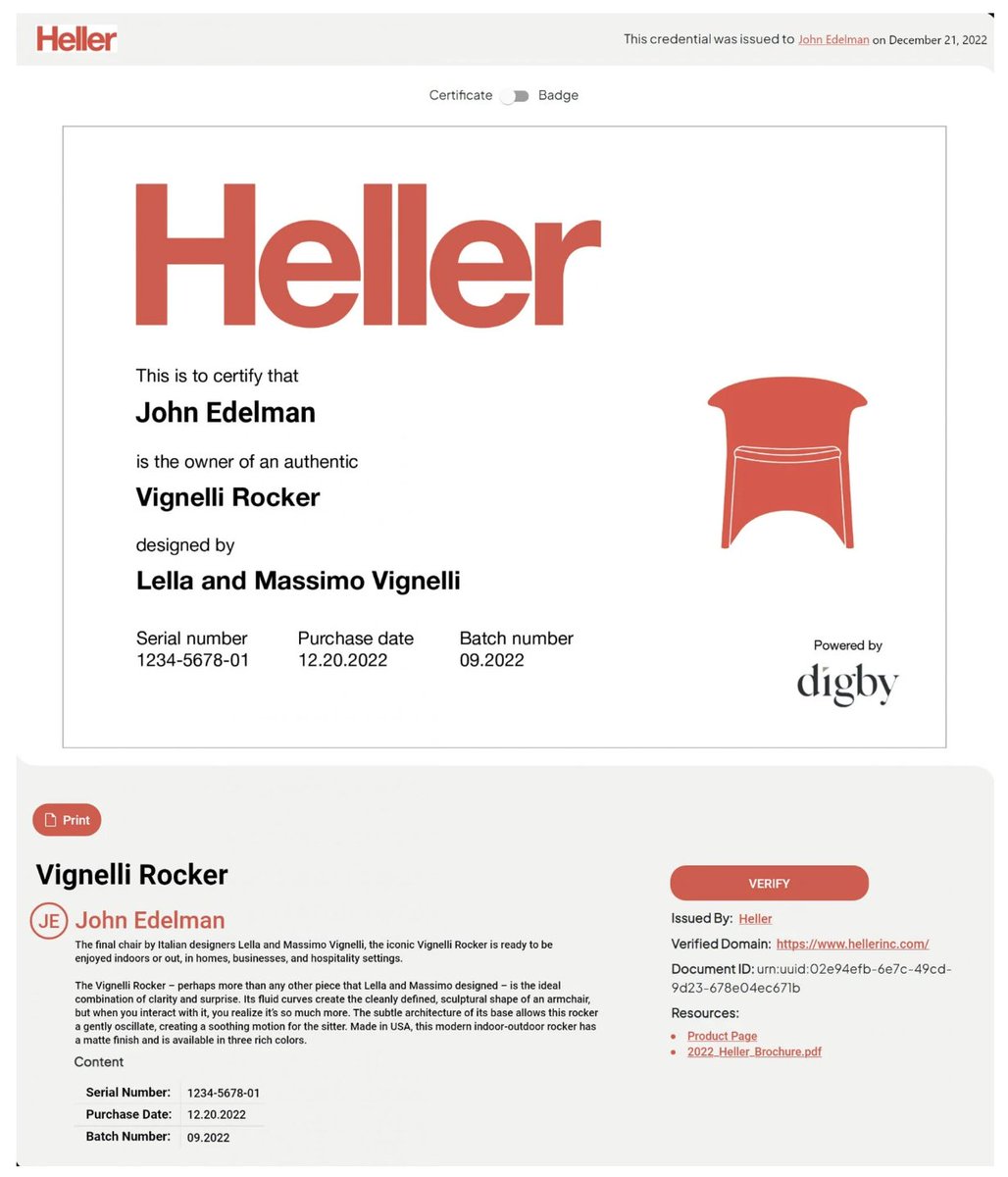 ---
This is one of the many thoughts I post on Twitter on daily basis. They span many disciplines, including art, artificial intelligence, automation, behavioral economics, cloud computing, cognitive psychology, enterprise management, finance, leadership, marketing, neuroscience, startups, and venture capital.
I archive all my tweets here.