August 25, 2022
I just had to report a spam tweet. The new system is the most confusing and complicated process ever, @Twitter.
You can be sure that spam reports will drop to near zero now that you have introduced so much friction. But it won't be a win.
(this is just the first screen...) https://t.co/7JVFPnbNl5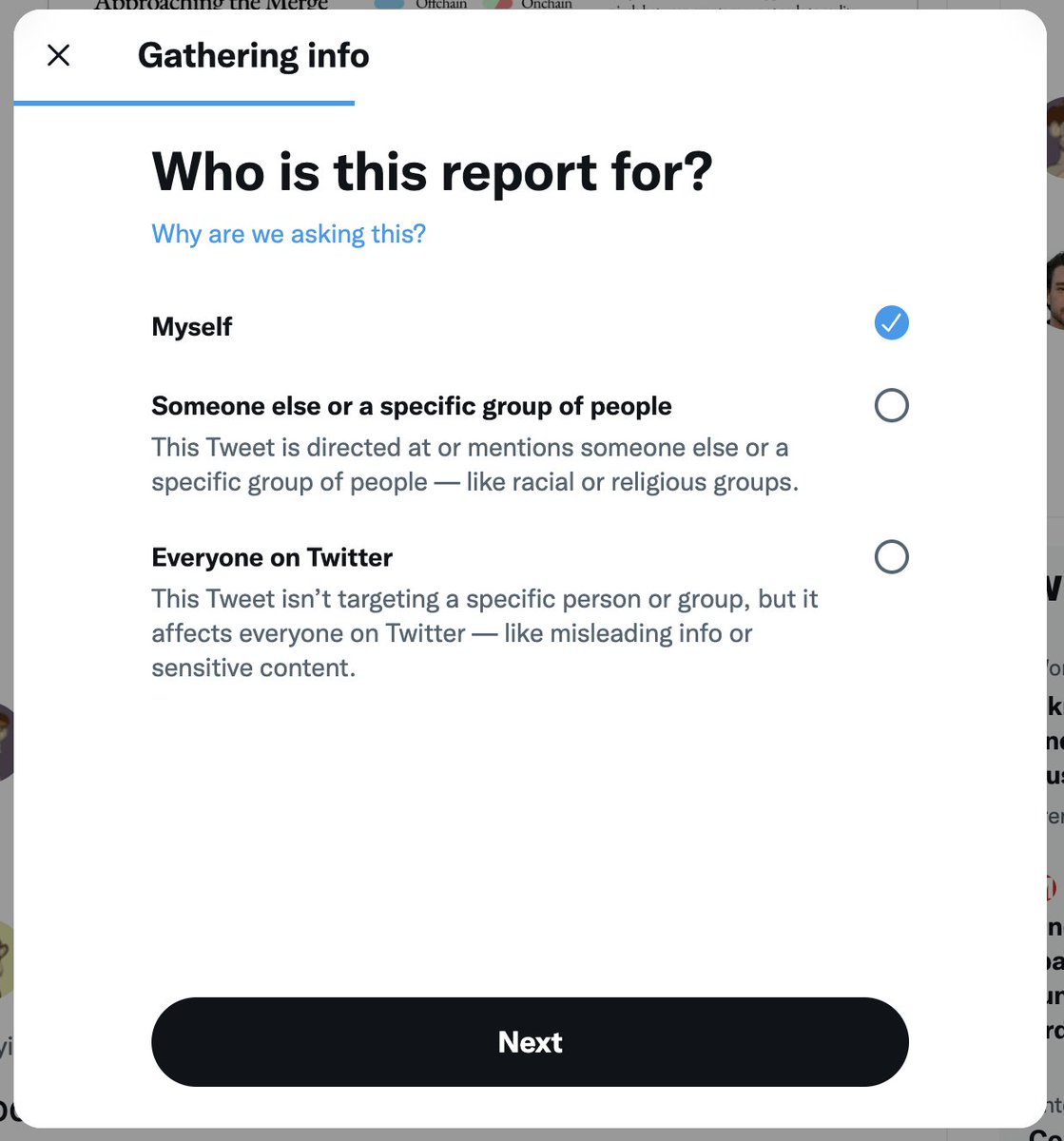 ---
This is one of the many thoughts I post on Twitter on daily basis. They span many disciplines, including art, artificial intelligence, automation, behavioral economics, cloud computing, cognitive psychology, enterprise management, finance, leadership, marketing, neuroscience, startups, and venture capital.
I archive all my tweets here.