August 15, 2022
Of course, @fig is so cool that they used #Codex (a large language mode developed by OpenAI) to translate a plain English request into a bash command.
Going forward, #AI will assist more and more command line interactions. https://t.co/SrNrRMxgi7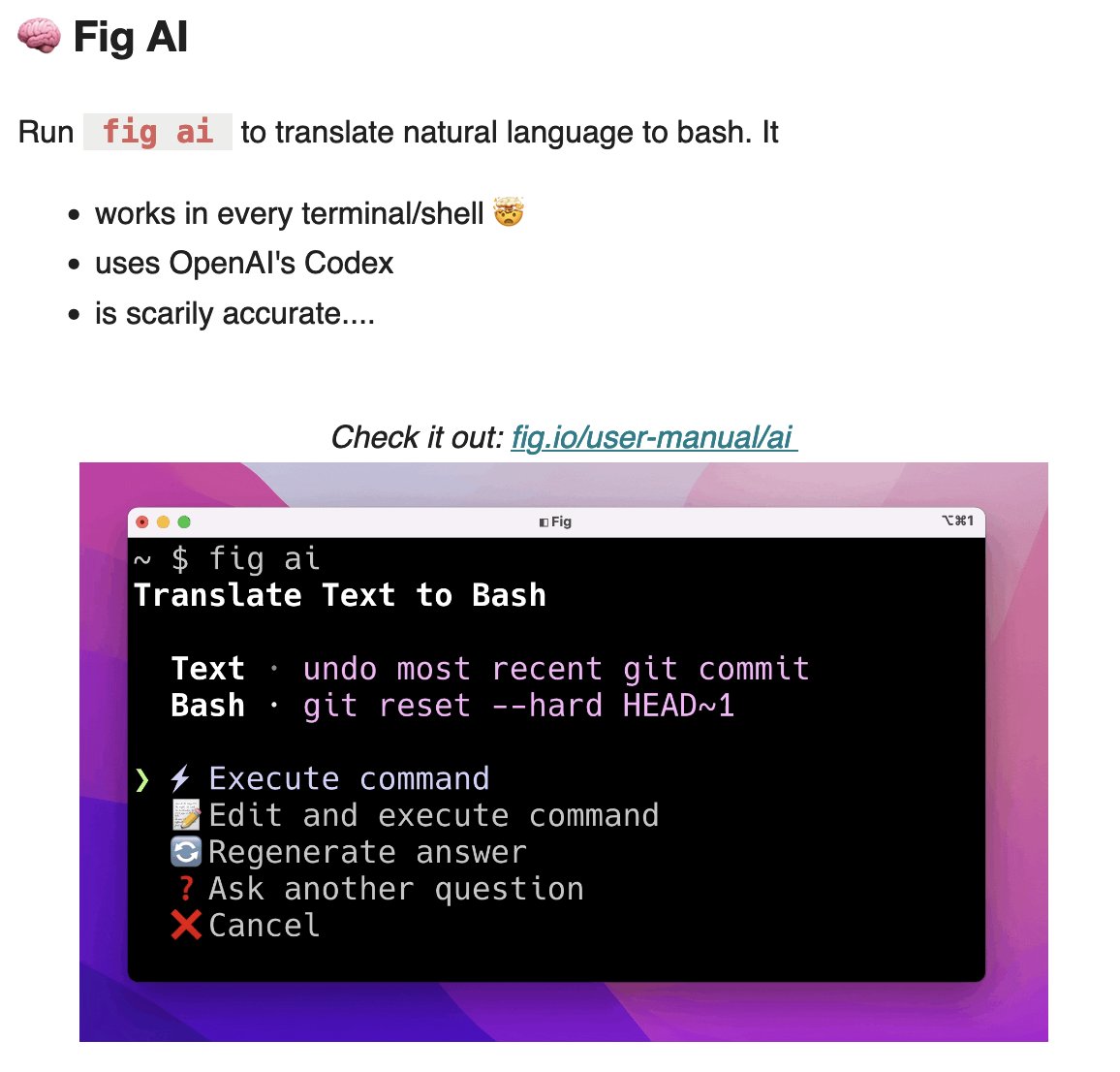 ---
This is one of the many thoughts I post on Twitter on daily basis. They span many disciplines, including art, artificial intelligence, automation, behavioral economics, cloud computing, cognitive psychology, enterprise management, finance, leadership, marketing, neuroscience, startups, and venture capital.
I archive all my tweets here.