June 15, 2022
Same research. Another interesting data point:
Proportion who pay most attention to news brands versus journalists.
It would be interesting to know if that orange audience would actually follow the journalists as they change their newspaper. https://t.co/sZZSzTrUpH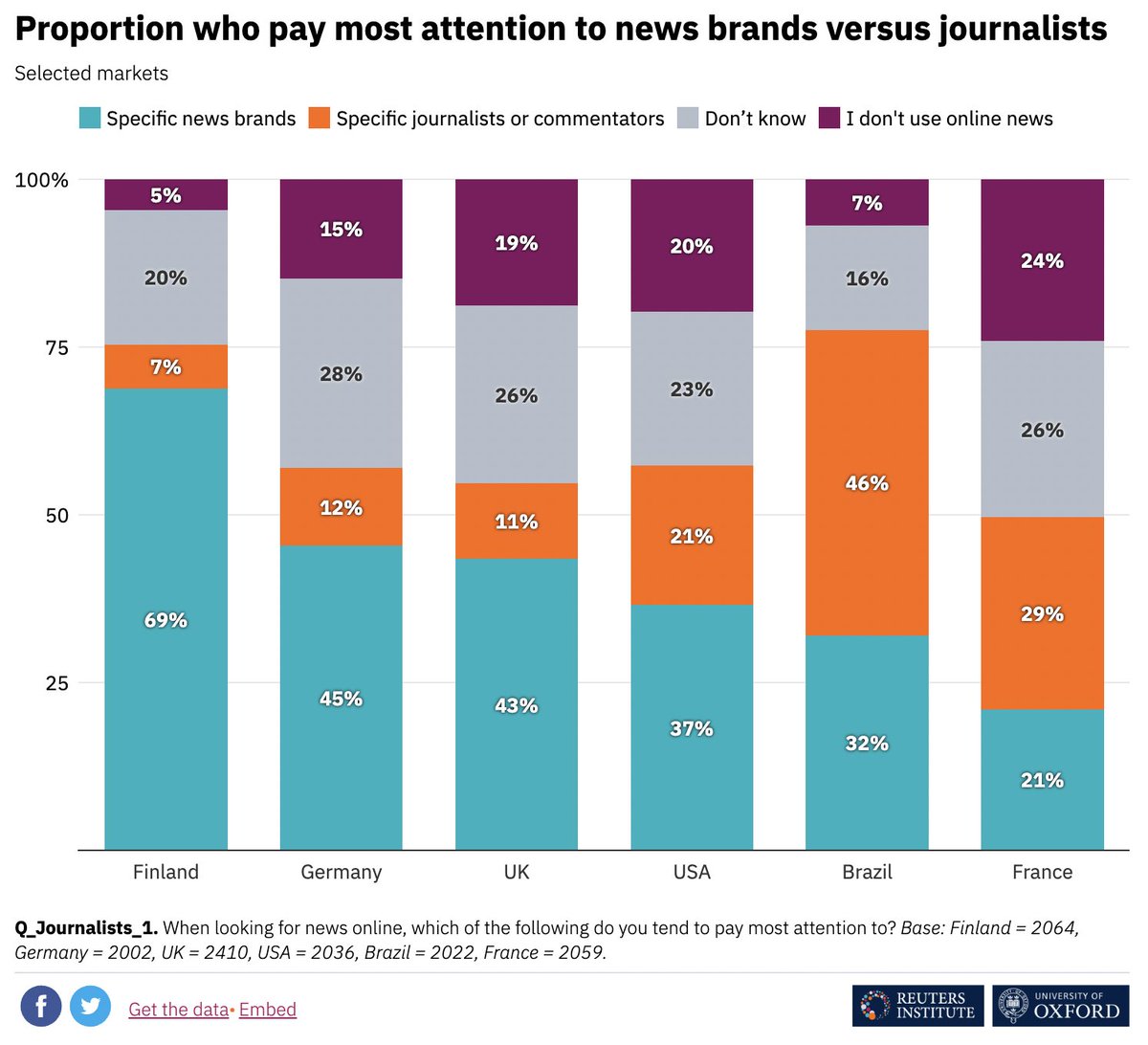 ---
This is one of the many thoughts I post on Twitter on daily basis. They span many disciplines, including art, artificial intelligence, automation, behavioral economics, cloud computing, cognitive psychology, enterprise management, finance, leadership, marketing, neuroscience, startups, and venture capital.
I archive all my tweets here.