August 23, 2021
Yesterday I quoted many pages about how to build a team of decision makers and how to evaluate their decision. Today:
"Organizations that want to harness the power of diversity must welcome the disagreements that will arise when team members reach their judgments independently." https://t.co/bji4CYvpYB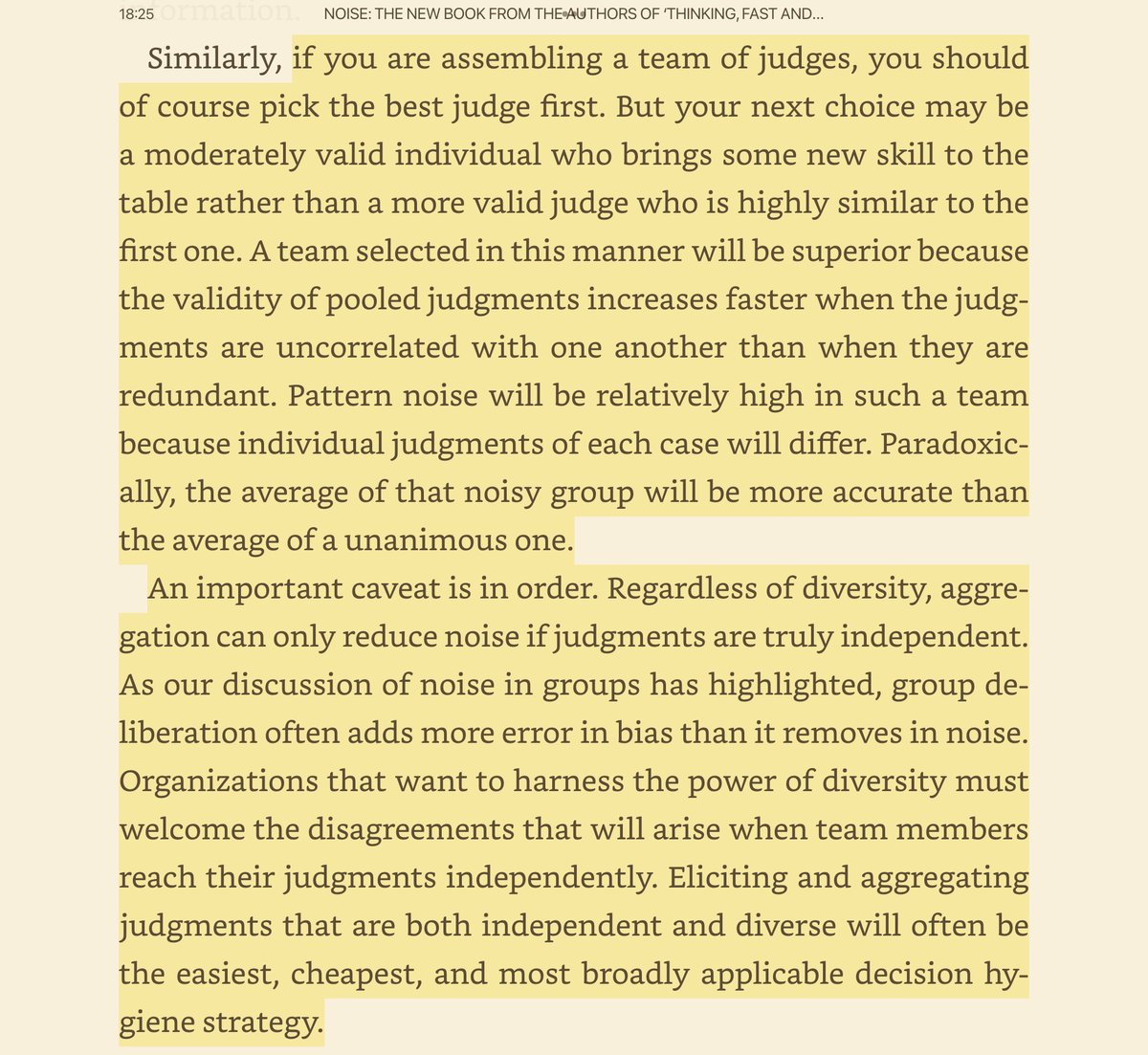 ---
This is one of the many thoughts I post on Twitter on daily basis. They span many disciplines, including art, artificial intelligence, automation, behavioral economics, cloud computing, cognitive psychology, enterprise management, finance, leadership, marketing, neuroscience, startups, and venture capital.
I archive all my tweets here.